Help shape the future of the broadcast and media industry…
IABM Industry Advisory Boards comprise (or 'are drawn from') senior executives from end-user broadcast and media companies. The aim of IABs is to promote collaboration with IABM members across technology and business model developments and future requirements, pulling together to plot a successful path forward.
Why is collaboration so important?
In the video below, Darren Long (Director of Sky Production Services) discusses why collaboration between vendors and suppliers is so important. Darren discusses the changes in how they work with suppliers over the next few years. "The business models of the past are certainly not the business models of the future, what we need to look at is how we shape the industry to be much more proactive and be prepared to have different financial models. Collaboration has to be the underpinning of where we go as an industry."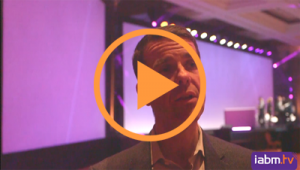 Make a real difference: join an IABM Industry Advisory Board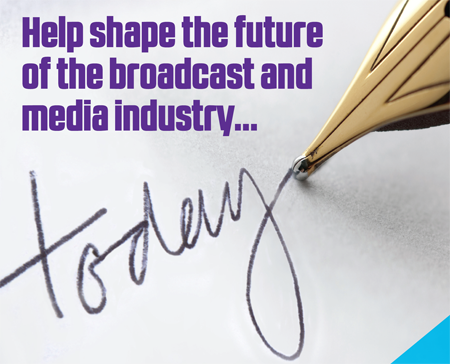 Why you should join
As a buyer of broadcast and media technology, IABM and its 500+ supplier members around the world are asking for your help in shaping the future success of our industry. By joining one our new Industry Advisory Boards, you can share with our members what you need and how they can work with you collaboratively to achieve it in an open, constructive environment.
Industry Advisory Boards are a new IABM initiative to provide a platform for continuous dialogue and collaboration between IABM members (suppliers) and their global customers; they are designed to bring the buyer and seller communities closer together for the benefit of all. Drawn from senior broadcast and media company executives, each Industry Advisory Board will consist of a minimum of eight members and a Chair.
Industry Advisory Boards will be organised on a logical industry segment basis. There will be a minimum of eight media company representatives on each Group. Each Industry Advisory Board will initially be formed by invitation only from the pool of applicants and shall meet approximately three to four times a year.
APPLY TO JOIN
What's in it for you
Investing just a small amount of your time to participate in our Industry Advisory Board gives you a unique opportunity to influence the way our industry works to help us all do better business. You will also benefit from IABM's extensive range of member services, providing excellent insight for your organisation across best practice, standardization, interoperability, industry-leading research and business intelligence reports. And you will gain access to IABM's extensive program of summits, receptions, meetings and networking events.
Why is IABM doing this?
Feedback from customers who have already had a fantastic experience attending our collaborative events have asked to be more involved in the activities of IABM.
Only by bringing together both ends of the industry can we all truly prosper and successfully navigate the structural transformation our industry is going through right now. IABM is uniquely placed to make this happen. It is the only international trade association for suppliers of broadcast and media technology.
You can look to IABM with confidence to provide the leadership, solutions and platform for collaboration that we all need. Working together, we can keep ahead of the growing complexity of requirements, rapidly changing business models and onrush of new technologies.
APPLY TO JOIN
The aims of the Industry Advisory Boards
The aims of the Industry Advisory Boards are to work with IABM members across technology and business model developments and future requirements, and to:
Create a forum for discussion, debate and action on important industry issues
Provide a platform to promote best practice between IABM members and their customers
Lead, advise and direct pertinent content programmes around relevant topics
Share information about new and existing technologies or services that would be to the mutual benefit of IABM members and their customers – including products, programs, regulations, interoperability and procedures
Help IABM members and their organisations better serve their customers and the industry
Promote cooperation and support between IABM members and others who are dedicated to introducing young talent in the industry
Assist with IABM Industry training directives
Facilitate networking events, disseminate information and knowledge
Participate in IABM research and events
Help shape and promote joint R&D initiatives
APPLY TO JOIN